Businesses owners, irrespective of the stage of business, are looking for ways to grow. Even multi billion-dollar companies enjoying virtual monopolies in their field want more. Big and small companies all deal with similar challenges when it comes to growth. The most important one is how to make every marketing dollar count. Sustainable growth requires foolproof strategies of winning customers and retaining them.
Companies rushing into implementing untested projects run the risk of crumbling under the debris of a falling structure. Small businesses cannot afford to make costly mistakes, and that is why they must carefully consider the path to take. They must evaluate all the relevant tools of growth.
Entrepreneurs all over the world have practically the same processes that power their organizations. Some of these processes relate to product development, customer and market acquisition, customer relationship, the point-of-sale and inventory management, and employee management.
However, some things play a critical role in the growth of a firm than others. Marketing is the most vital function, both as a growth stimulant and a sustainability tool. Without a supportive market strategy, small firms don't stand a chance in a competitive market. In this article, the focus will be some of the tools that are helping entrepreneurs improve on the core business functions.
Google My Business Tools
Research shows that at least four out of every five shoppers conduct an online search before making a purchase decision. This statistic tells you that an online presence is imperative for your company's growth. Google is the largest search engine in the world, receiving over 100 billion searches a month. The starting point has to be a website that Google search algorithm will love.
The quality of SEO determines the quality of the website. Google SEO friendly responsive pages on websites can make your work easy. Identifying the keywords and the content that you use for your site requires serious research, too. Google AdWords and Moz are some of the tools you can use for this task. Localized search terms power location-based searches. They play a crucial role in your keyword conversion. In fact, almost 80% of local searches done on smartphones result in a nearby purchase. More and more people are using their smartphones to do online searches. Optimize your website for mobile phone usage, too.
It is imperative that you track your marketing campaign success. Google Analytics helps you track every marketing channel or keyword that you use. Marketing being your most important department, you cannot afford to let inefficiencies slow it down. Analytics help you understand the customer better. They also improve when and how you target your customer based on gathered intelligence.
The G Suite brings compatibility with all Google products such as Google Drive. They help you save, edit, and share files seamlessly. You can supplement Google services with email marketing software to automate email campaigns.
Project Management Tools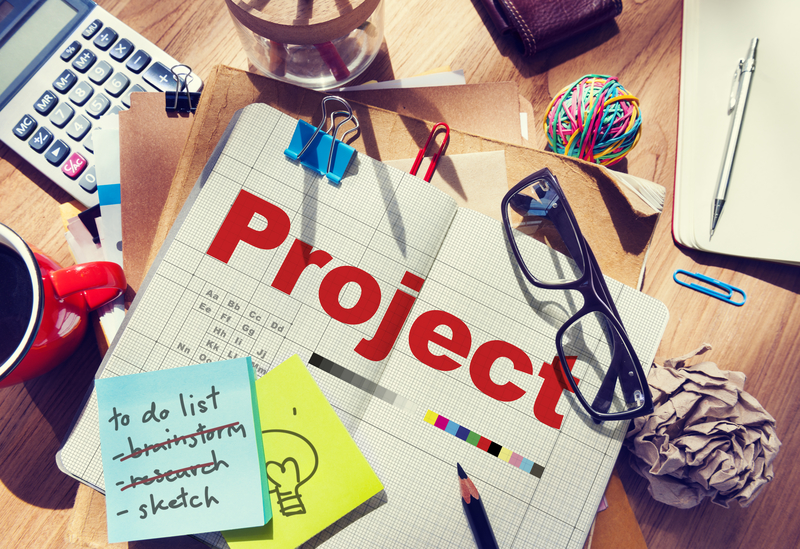 Internal businesses process can quickly clutter your workplace. Thanks to agile technologies, you can avoid all that with scalable software. Some of your teams may be scattered in different parts of the world, which presents a communication challenge. Tools that can help operationalize your businesses processes exist. A good project manager will show your employees the company's priorities and timelines while still presenting them with their share of the workload.
Some of the project management tools listed above can help you with communication, coordination and collaboration, tracking, storage, analysis and retrieval of information, and many other things. These tools will improve your efficiency. They can also help in standardization of products, customer tracking, and many other things that are making businesses better.
An Online Store + Payment Gateway
E-commerce is gaining momentum. With the gains made in logistics and related technology, small businesses do not need to invest heavily in physical stores. Fulfillment centers are taking the burden off the brick-and-mortar stores. To deliver on this platform, you must have an optimized online store and a way of receiving online and credit cards payments.
This is common for businesses that do not require customer presence. You may not sell a haircut online, but you can put an online catalog of your services. You can sell clothes, tools, content, designs, and many other things. Freelancers around the world are leveraging these tools to scale their businesses globally. If your business is scalable using e-commerce, you cannot afford to miss the advantages of operating online.
Social Media Management
Billions of social media accounts such as Facebook, Twitter, LinkedIn, and Instagram are generating valuable information that you can you harness for better business decision-making. Furthermore, social networks have proven to be a very cost-effective marketing platform. Leveraging these two benefits of social networks is in the best interest of a company that wants to grow.
The challenge is that most of these networks require regular maintenance to be effective. They also require proper significant data processes such as collection and analysis.
You don't just need to make posts; you need to react to posts and queries, too. You also need quality content. A tool such as Hootsuite comes in handy when it comes to organizing and synchronizing social media information.
CRM Software
Customer relationships are becoming an essential cog in the overall business machine. A satisfied customer is proving more valuable today than ever. The value of a positive online review continues to skyrocket, as more and more people gain trust in online reviews. Handling negative reviews is imperative, as it will determine how people perceive your overall service delivery.
Summary
If you have invested in the right business tools, you will reap considerable rewards that will reflect on your bottom-line. You can use the savings to make elaborate business processes that are leaner and efficient.
If you have a great marketing idea but don't know how to implement it, or if you want to take your marketing to the next level, make sure to check out how we can help you!
References & Resources: